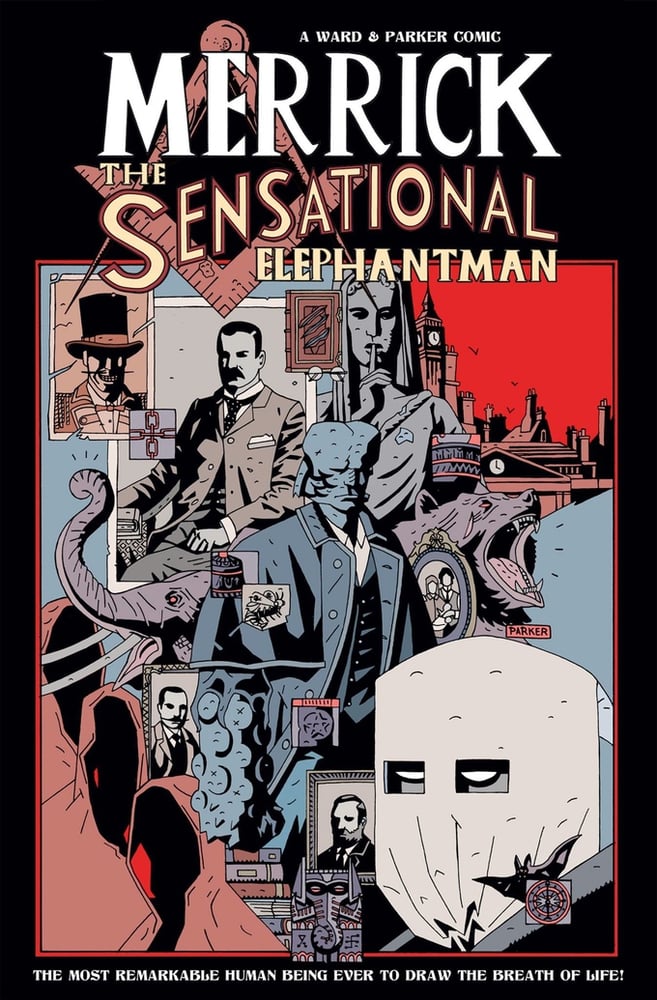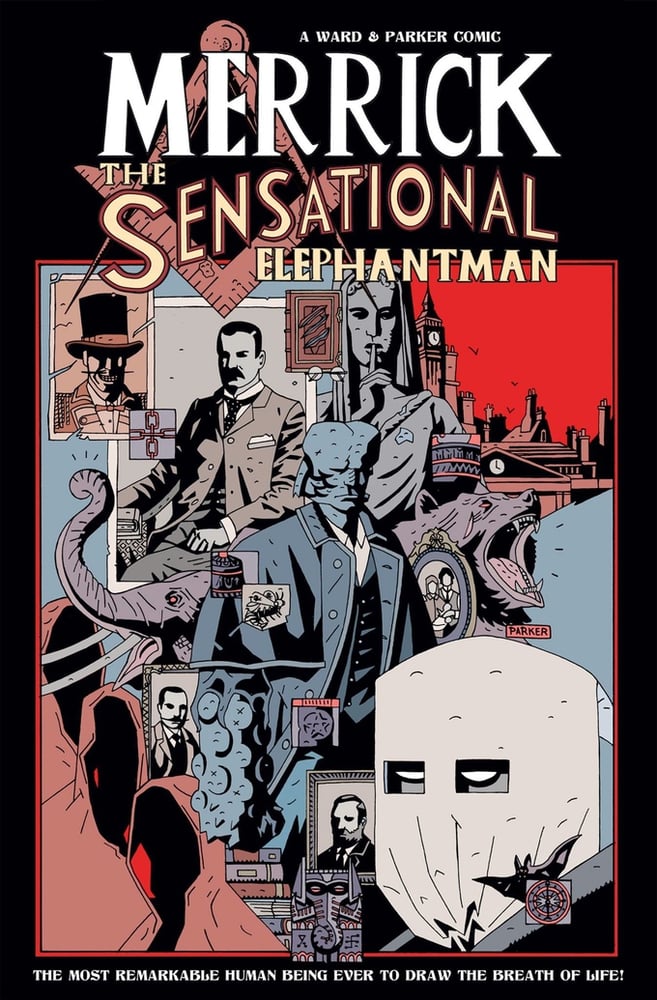 Merrick Vol.1 TPB (collects issues #1-#4)
£9.99
Joseph Merrick: The Elephant Man fucks up the occult, in a Victorian tale of gin joints, black magic and carnival freaks.
A gaslamp tale set in 1880's London which steps between historical facts and figures and turn of the century folklore juxtaposed with the American superhero comic conventions of super powers, masks, secret identities and fantastic adventures.
The trade paper back contains issues #01-04 plus a covers gallery, pin-up gallery and other bonuses including an introduction from Joe Casey (Wildcats 3.0, Uncanny X-Men, The Intimates, Adventures of Superman).
Recommended for mature readers.
124 pages.
You'll also be sent digital version of the volume in .pdf and .cbr formats so you can enjoy issues of Merrick on the move on your tablet, smartphone or PC.
Writer: Tom Ward
Art: Luke Parker
Letters: Nic J Shaw
Editor: Clare Lenton